We had a lovely Poodle, Frida, stay with us this week. Every time she walked through the building she would get a treat from Ray and pats from the staff. We were happy to spoil her with attention. Being a dog-friendly B&B has its rewards for us also!
The temperatures are dropping here in Chi-Town so guests are starting to utilize both our sauna and steam room. We joke that our sauna does not get used a lot in the summer because it's the same as sitting outside. Although a summer steam does feel slightly more refreshing than the relentless outdoor humidity. These lower outdoor temperatures also create the perfect conditions for enjoying our rooftop deck, a regular jungle of plants and homegrown produce. On that note, if you need habaneros, we've got dozens of them. We're getting too spicy over here at Ray's.
If you're looking for other ways to spice up your life, besides in the vegetable department, the end of September is absolutely hip-happenin' here in Bucktown and the greater Chicagoland.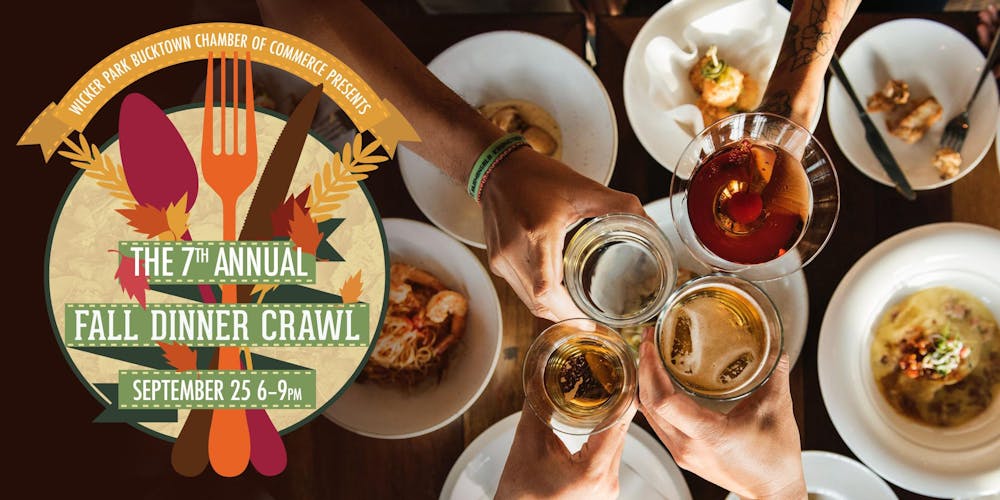 On Tuesday Sept. 25th, for those looking to explore the neighborhood, the 7thAnnual Wicker Park Bucktown Fall Dinner Crawl will give ticket holders a taste of nine different restaurants and bars in the area. In between dinner stops, the quirky guys from Bizarre Bucktown will lead patrons through micro-tours, so fun facts and food galore.
If you're looking for a little less eating, and a little more boozing, Goose Island Brewing Company is having their annual 312 Block Party on Friday Sept. 21st, and Saturday Sept 22nd. Beer, live music, and good wild company.
Both the Wicker Park and Logan Square farmer's Market are still in full swing for Sunday Sept. 23rd for all of your boutique farmer's market needs.
After the kids go to bed, check out the Gallery Cabaret, right down the street from the Ray's. Live music, no cover every night. This place quite literally rocks.
As always, this newfound fall weather makes old favorites like Cloudgate (the Bean) and Navy Pier, and the rest of Chicago particularly enjoyable. Double as always, Ray's is here for all your fall bed and breakfast needs.